I love May! Why? Because my birthday is May 9th! I just LOVE MAY! My daughter will turn one on May 14th! it's just the best month to have a birthday!
Also go to Quilter Blogs to see SEW MANY Blogs that other Quilters do! I signed up and they confirmed me but I don't see mine listed on their list. Bummer, maybe I'm in a queue or something? anyway it doesn't stop me from promoting them. I LOVE Quilter Blogs!!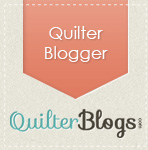 Quilter Blogs & Store Search
So Have a SUPER Month of MAY! And if you have a birthday in May, HAPPY Birthday!!!!!
*hugs*
Jackie